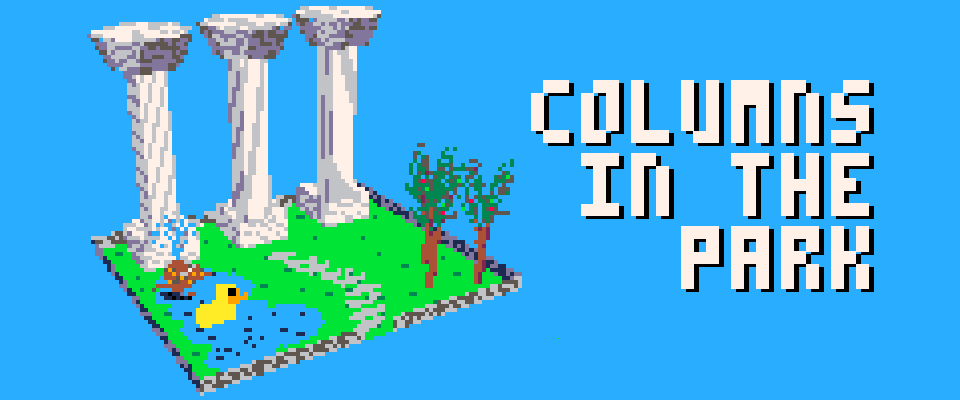 Columns In The Park
A downloadable 3D model and textures
Columns In The Park
Columns In The Park is a 3D model and textures made for the inaugural picoCAD Jam in March 2021. The theme was "building".

This model is a loose interpretation of that but the word "building" (and "architecture") always immediately makes me think of Roman column designs, due to their influence on architecture, which can be found all over the world, from parks to museums, even in places (such as my own country) that the Romans didn't know existed.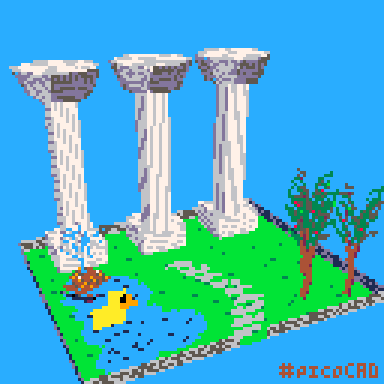 Credits:
Mandy J Watson (@mandyjwatson): Model design and texture creation
Software Used:
The ZIP file contains the picoCAD text file, the texture file, an animated GIF 3D spin, and contact info.

All rights reserved. Feel free to download the files and pick them apart to see how it works but please don't use them in your own projects - make your own creations!

Install instructions
These files require picoCAD, which is free.

Comments
Log in with itch.io to leave a comment.
Thanks. It's a (not so) subconscious pandemic wish to be somewhere like this for a bit.